Wish you were here
Sometimes a detail shot of the ring can say a lot. Marie and Ehrick had a great idea for a shot of her engagement ring. It felt a little dangerous to put an engagement ring on railroad tracks, but made for a romantic and timeless image. Luckily we had about a mile of visibility in both directions. Some jokes were made about the elegant ring becoming flat as a smashed penny! So with Ehrick on watch and Marie helping make some last minute adjustments to the angle of the ring, we managed to pull it off. Some lyrics come to mind.
Can you tell a green field from a cold steel rail?

A smile from a veil?

Do you think you can tell? – Pink Floyd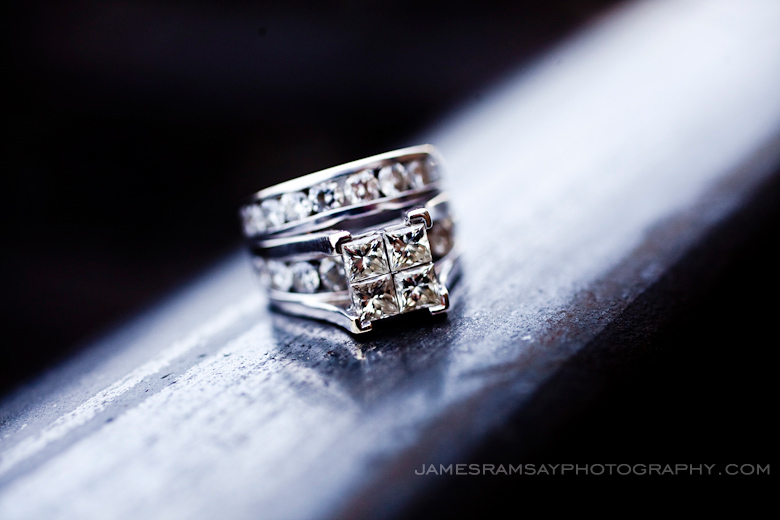 Photos by James Ramsay
Mary Bumblebee had a rock and roll wedding at First Avenue in Minneapolis, where Prince's Purple Rain was filmed. Mary set this shot up for her early morning wedding day photographer, James Ramsay, weaving the ring into the laces of her converse. This was a creative, fun way to capture her ring and highlight her awesome shoes. Mary was thrilled with her hair and makeup, done onsite at the hotel by Kira and friends at Muse. Mary is in the wedding industry herself and runs Bumblebee Personal Assistants.
-James Ramsay
Editor, Brides Like Us