Engagement Shoot Location #1: Black Bear Crossings
Engagement Shoot Location #2:  Como Park
Engagement Shoot Location #3: Como Golf Course
Photos and Story: James Ramsay
We did several locations around the Como neighborhood of St. Paul for Kathryn and Brett's engagement shots. I grew up visiting Como Park and it hasn't changed much over the years. Although many of the large oak trees were lost in a wind storm centered in the neighborhood a few years back, Como is still like a little Lake Calhoun in some ways. Less people, shorter distance around, perfect for running or biking laps if you're the physical fitness type. There are lost ruins, bridges, the Como Park Zoo, the Conservatory, Black Bear Crossings, a carousel of dancing horses, and of course the lake and Como Golf Course. The lovely couple suggested a possible golf theme for their engagement photos, and we just went with it and never looked back. We got to see a 360 degree panoramic view of the sunset over the course. I liked the couple's idea of symbolizing their wedding date with a six and seven iron for a possible save the date. And check them out doing the Tiger Woods thing, bouncing their golf balls on their clubs. Total pros I tell you. Since we weren't technically on the PGA Tour for this shoot, we even did putting redemption as Brett brilliantly sunk the shot.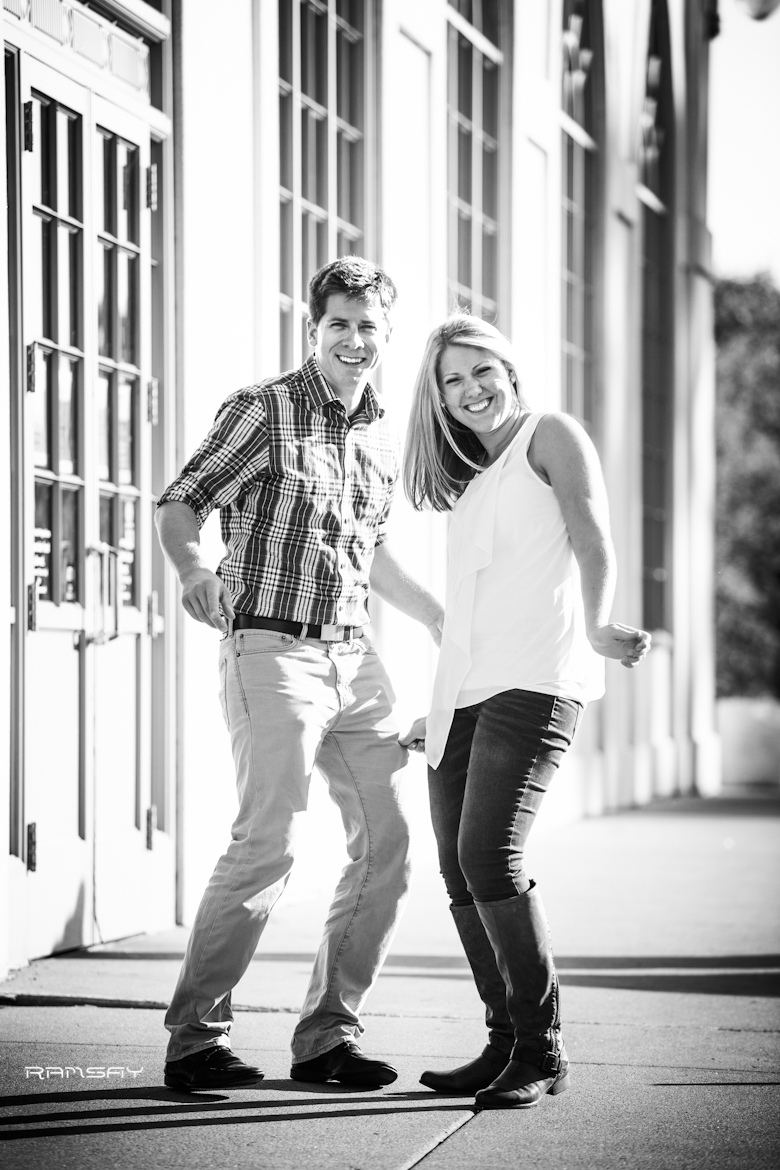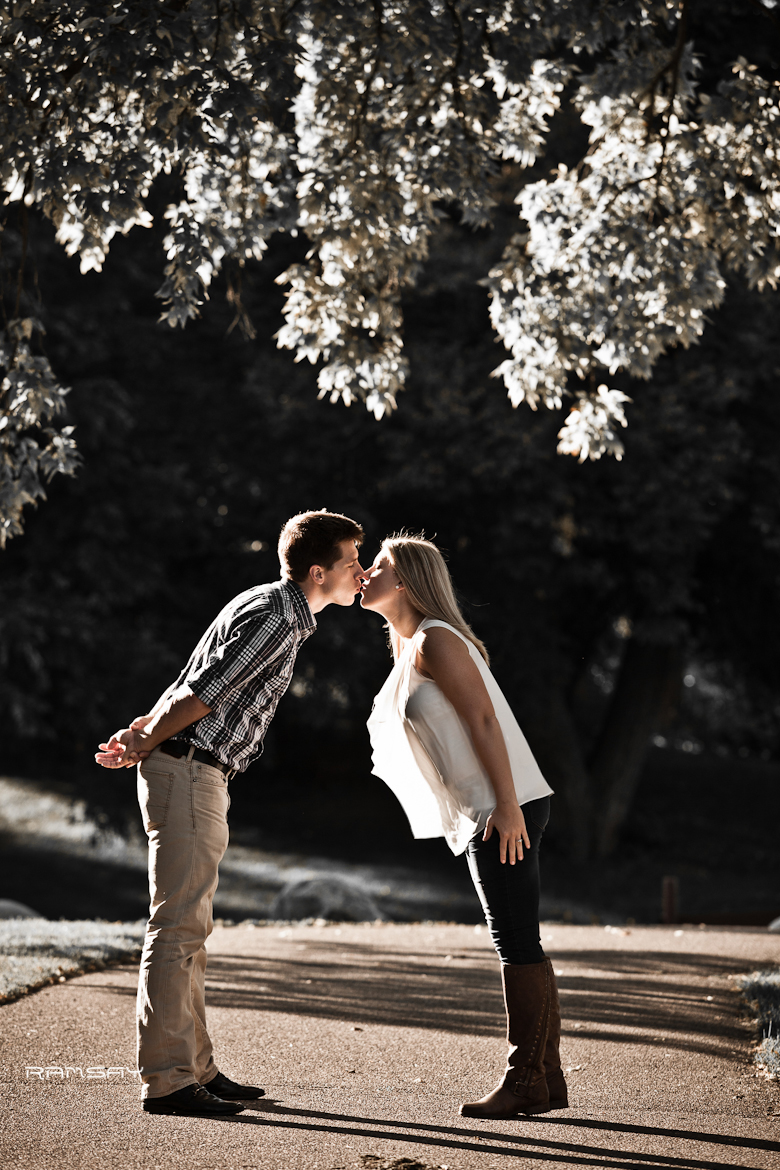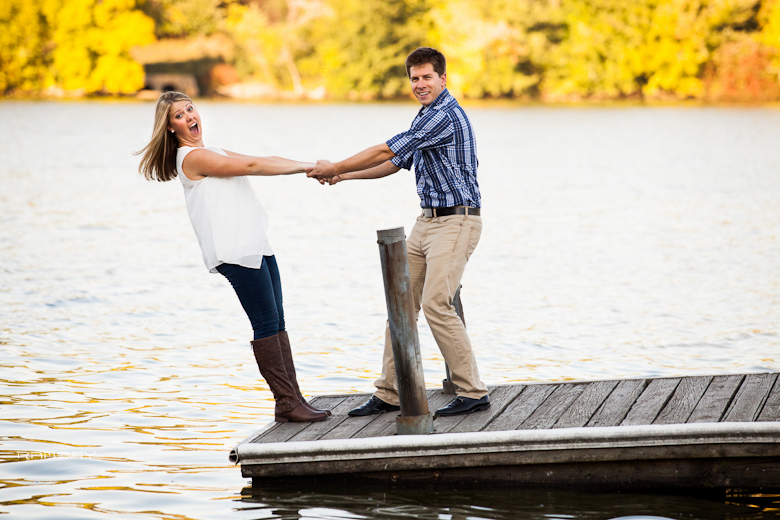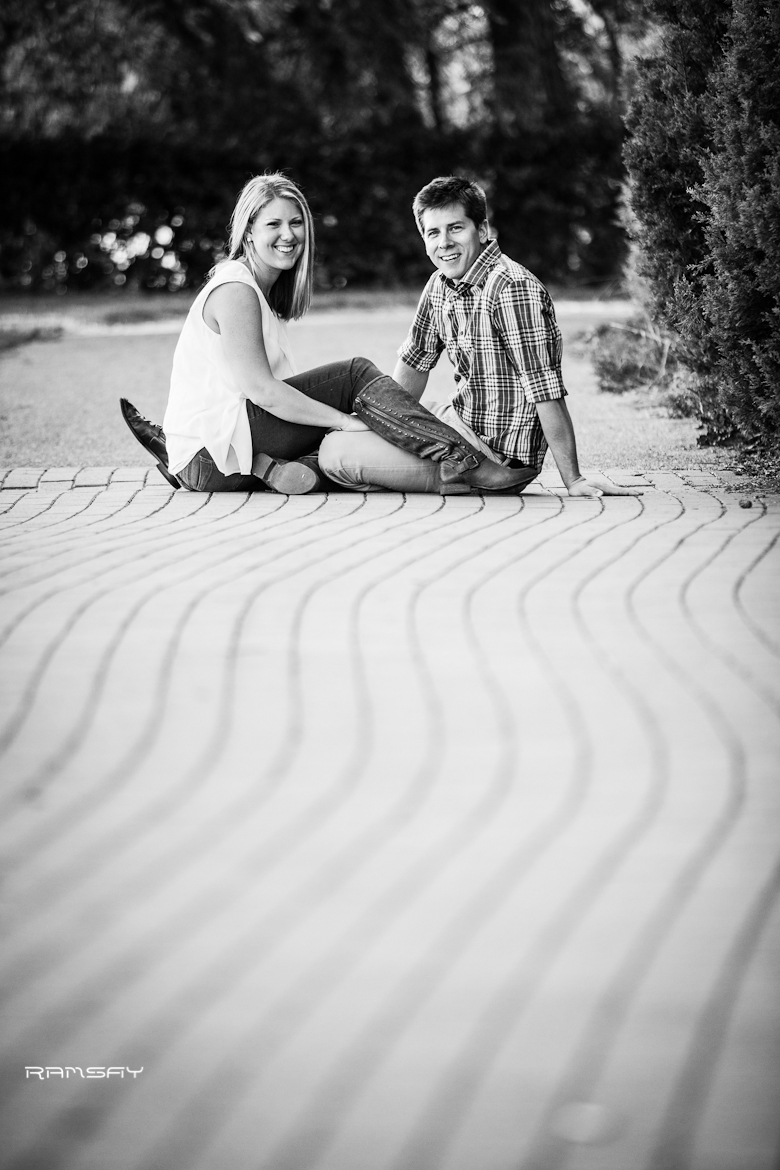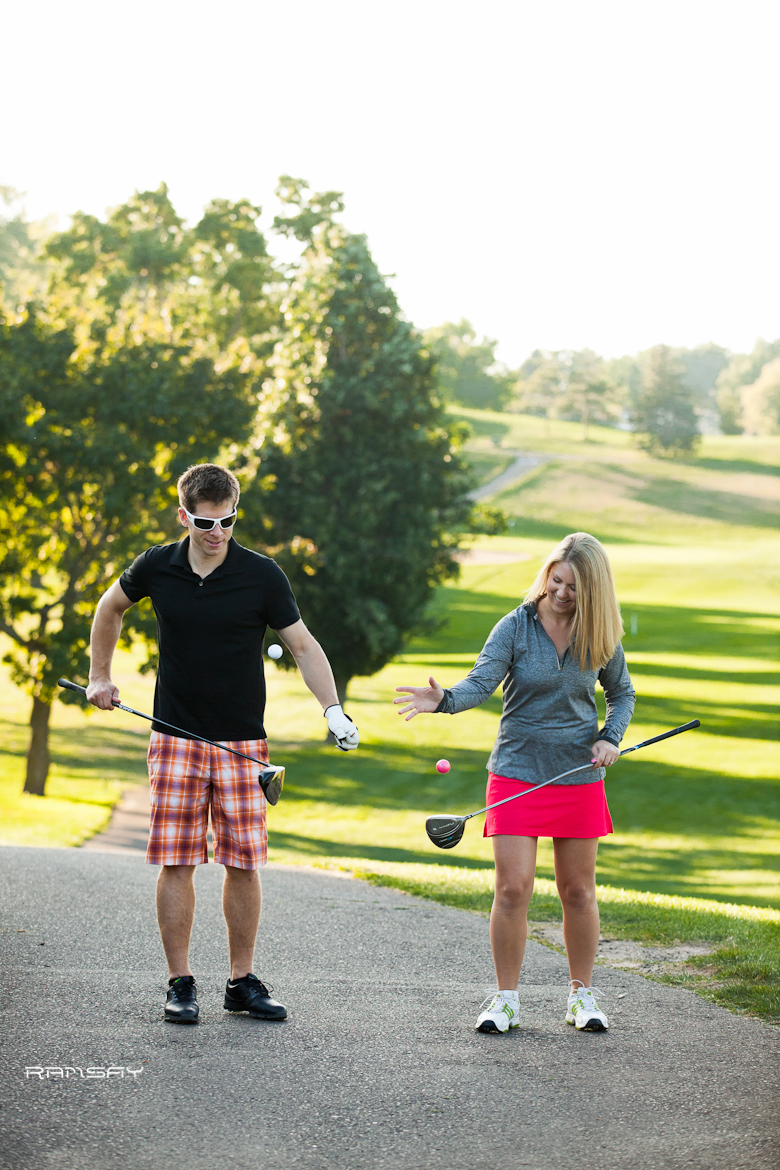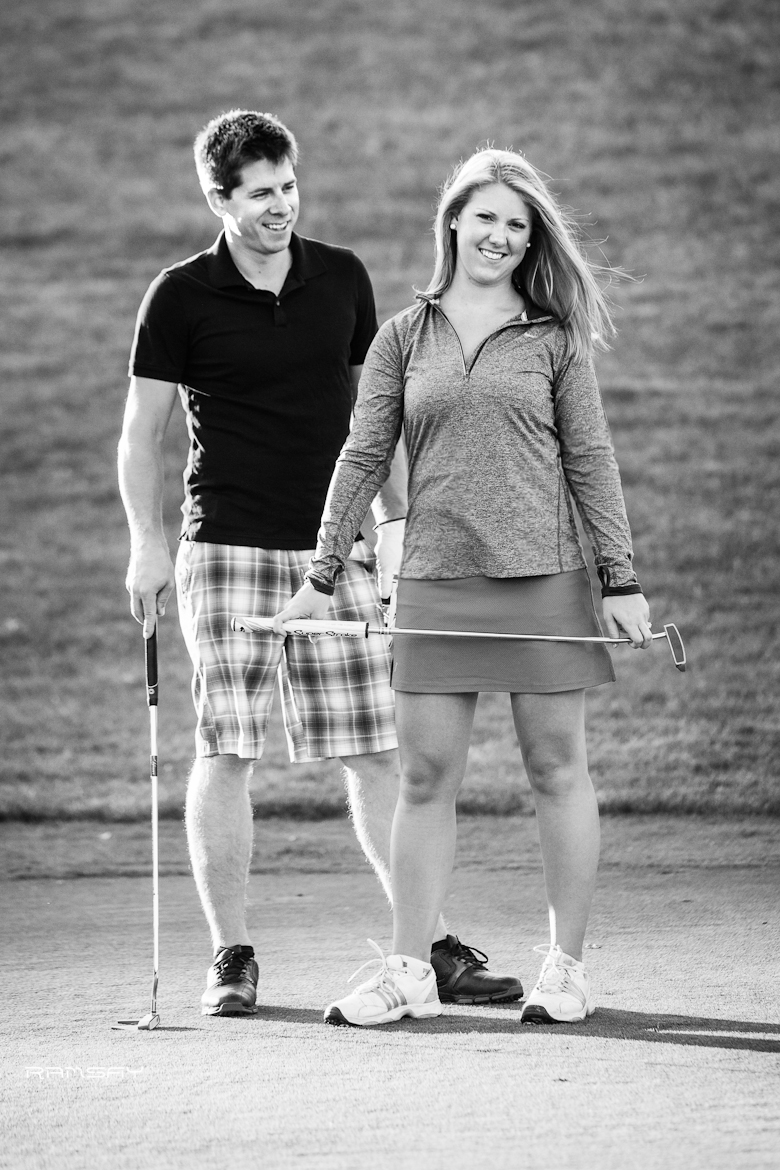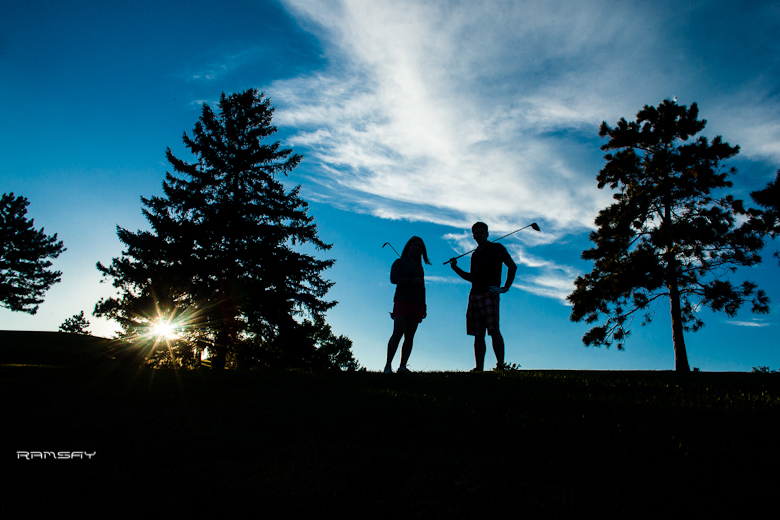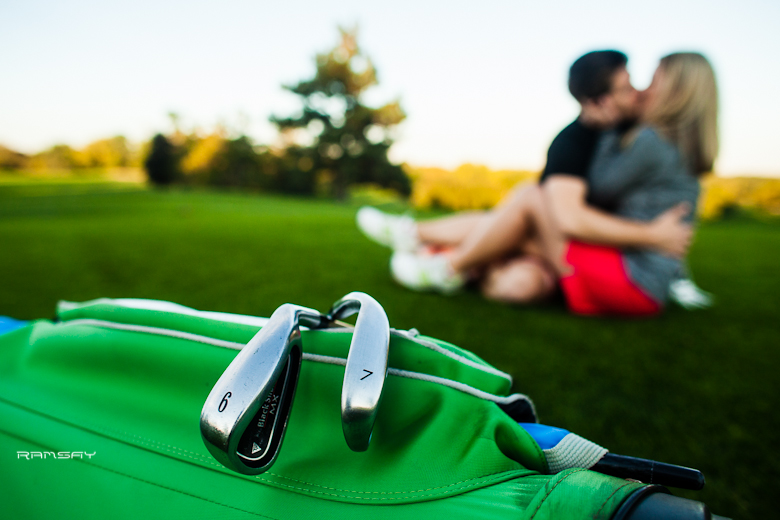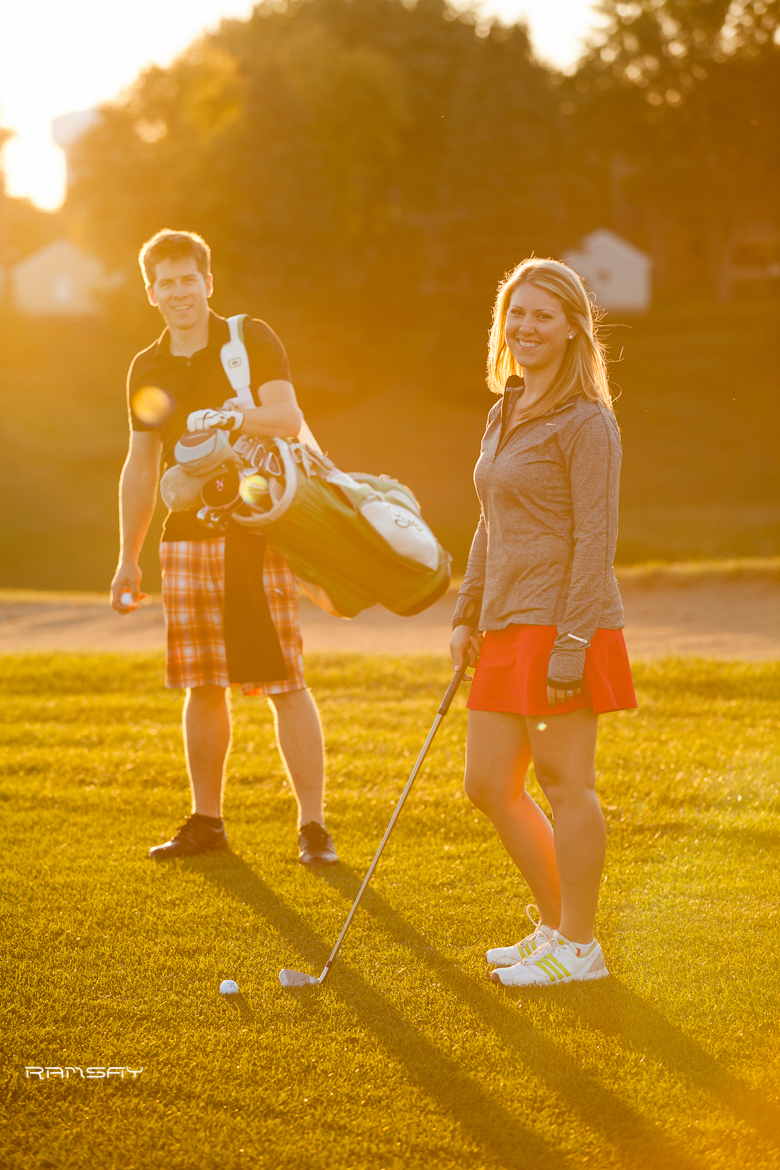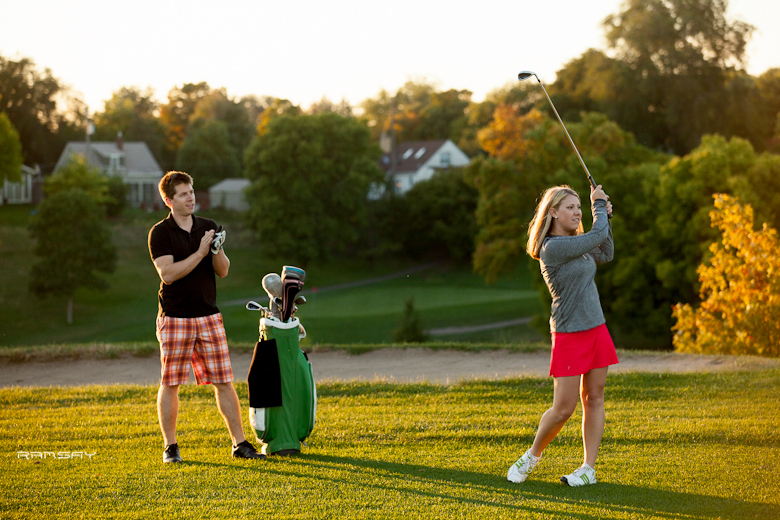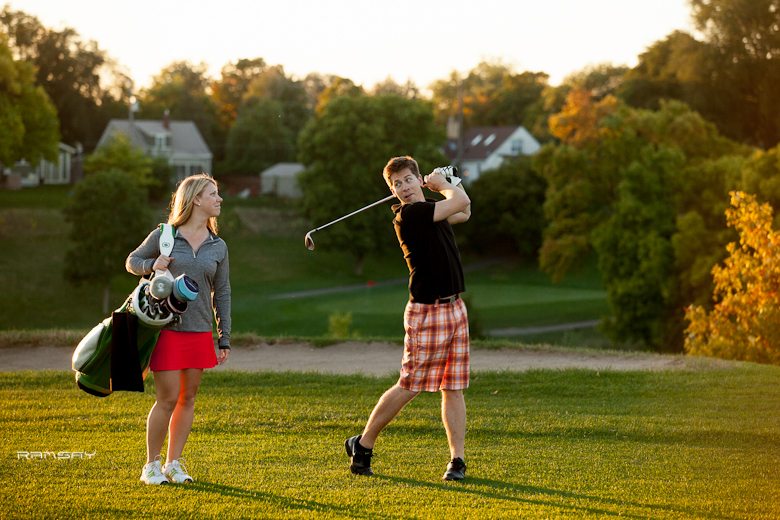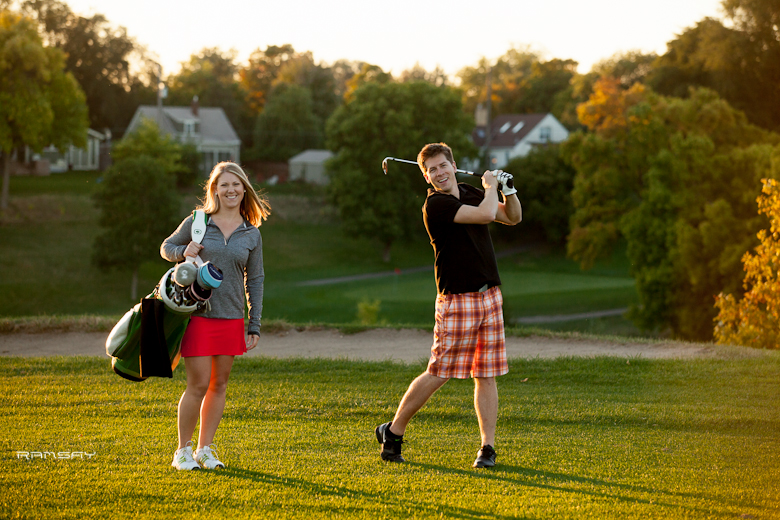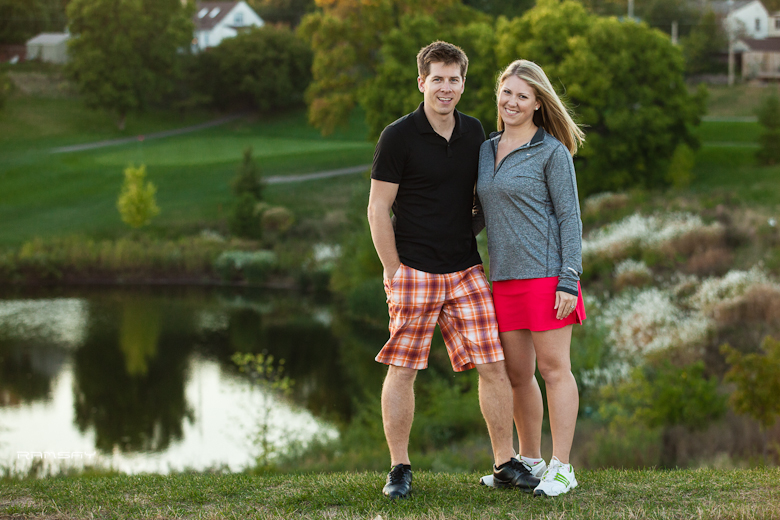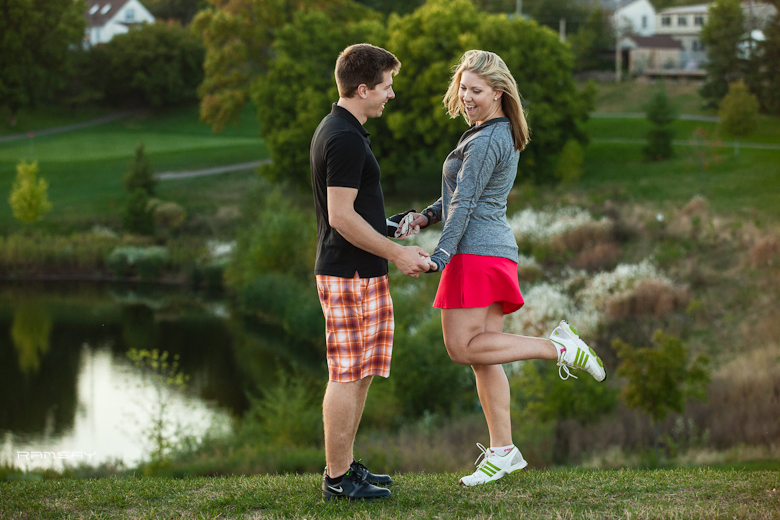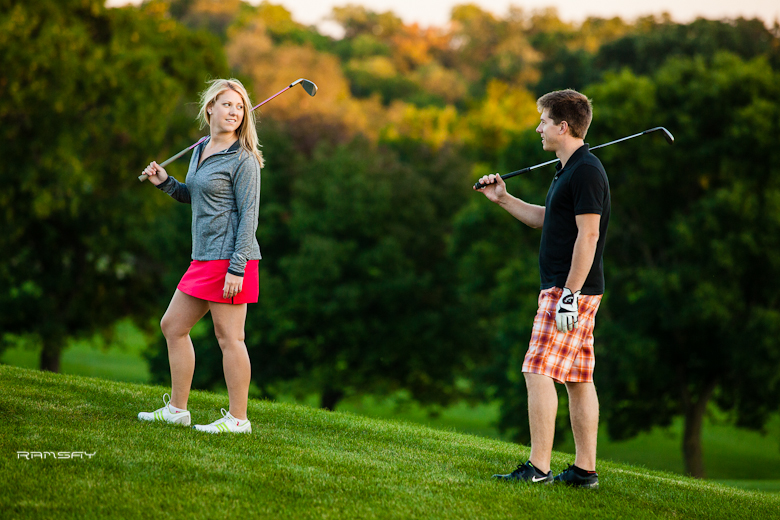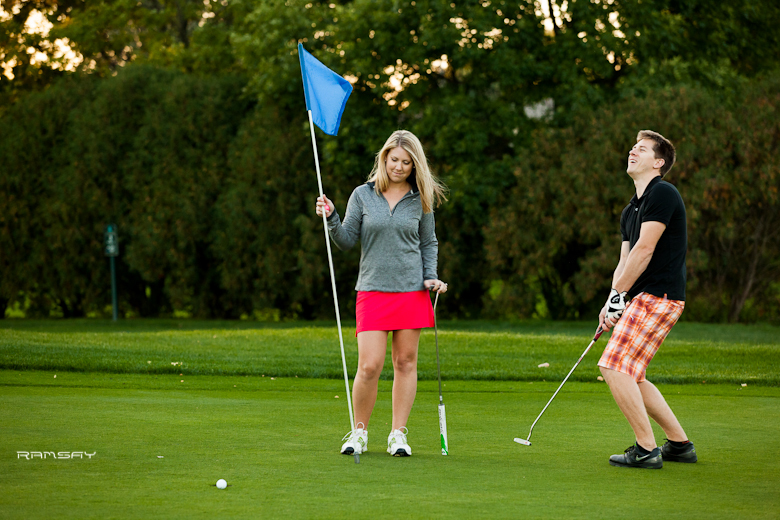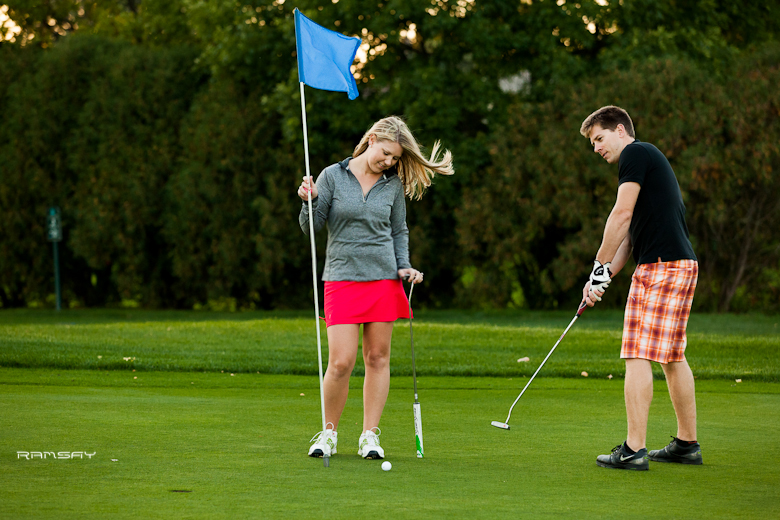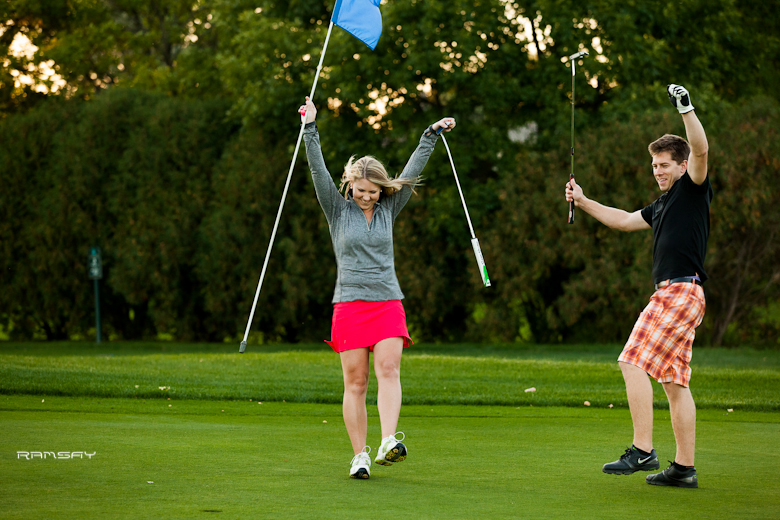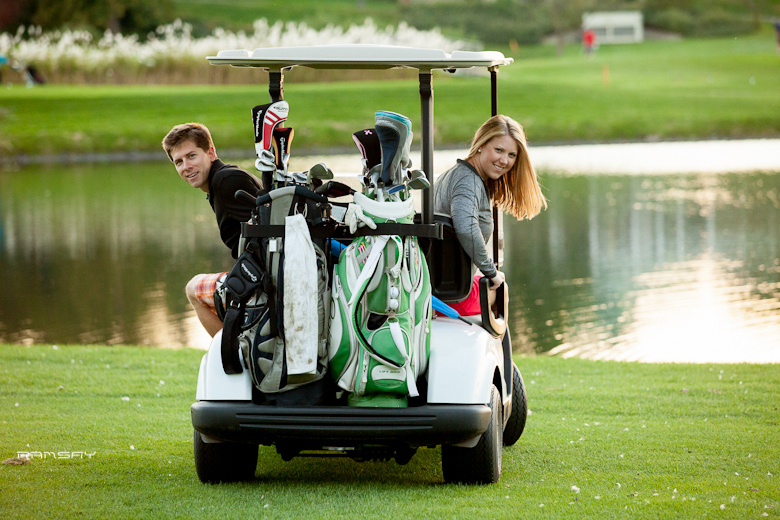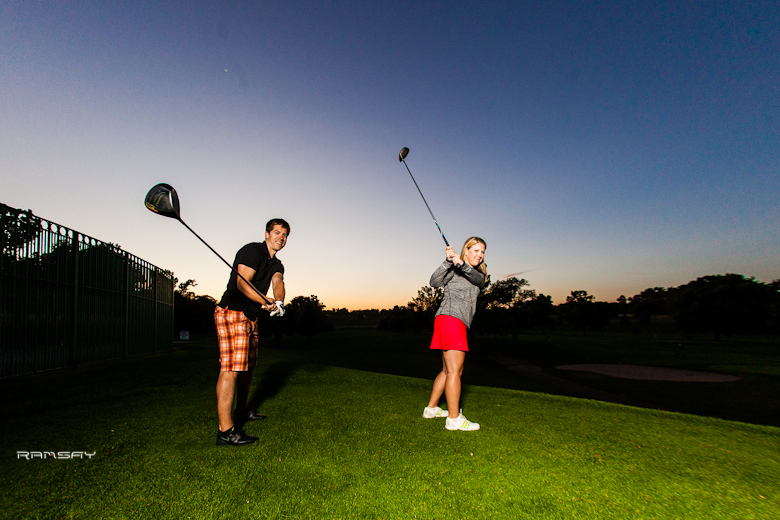 Sometimes a detail shot of the ring can say a lot. Marie and Ehrick had a great idea for a shot of her engagement ring. It felt a little dangerous to put an engagement ring on railroad tracks, but made for a romantic and timeless image. Luckily we had about a mile of visibility in both directions. Some jokes were made about the elegant ring becoming flat as a smashed penny! So with Ehrick on watch and Marie helping make some last minute adjustments to the angle of the ring, we managed to pull it off. Some lyrics come to mind.
Can you tell a green field from a cold steel rail?

A smile from a veil?

Do you think you can tell? – Pink Floyd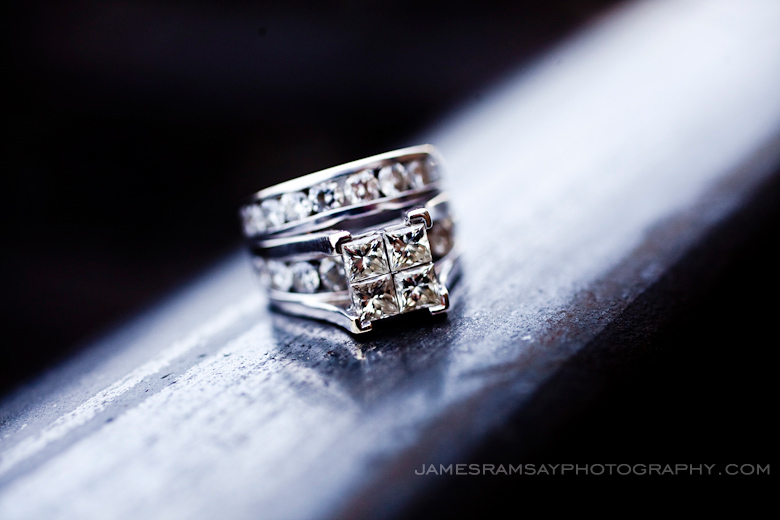 Photos by James Ramsay
Mary Bumblebee had a rock and roll wedding at First Avenue in Minneapolis, where Prince's Purple Rain was filmed. Mary set this shot up for her early morning wedding day photographer, James Ramsay, weaving the ring into the laces of her converse. This was a creative, fun way to capture her ring and highlight her awesome shoes. Mary was thrilled with her hair and makeup, done onsite at the hotel by Kira and friends at Muse. Mary is in the wedding industry herself and runs Bumblebee Personal Assistants.
-James Ramsay
Editor, Brides Like Us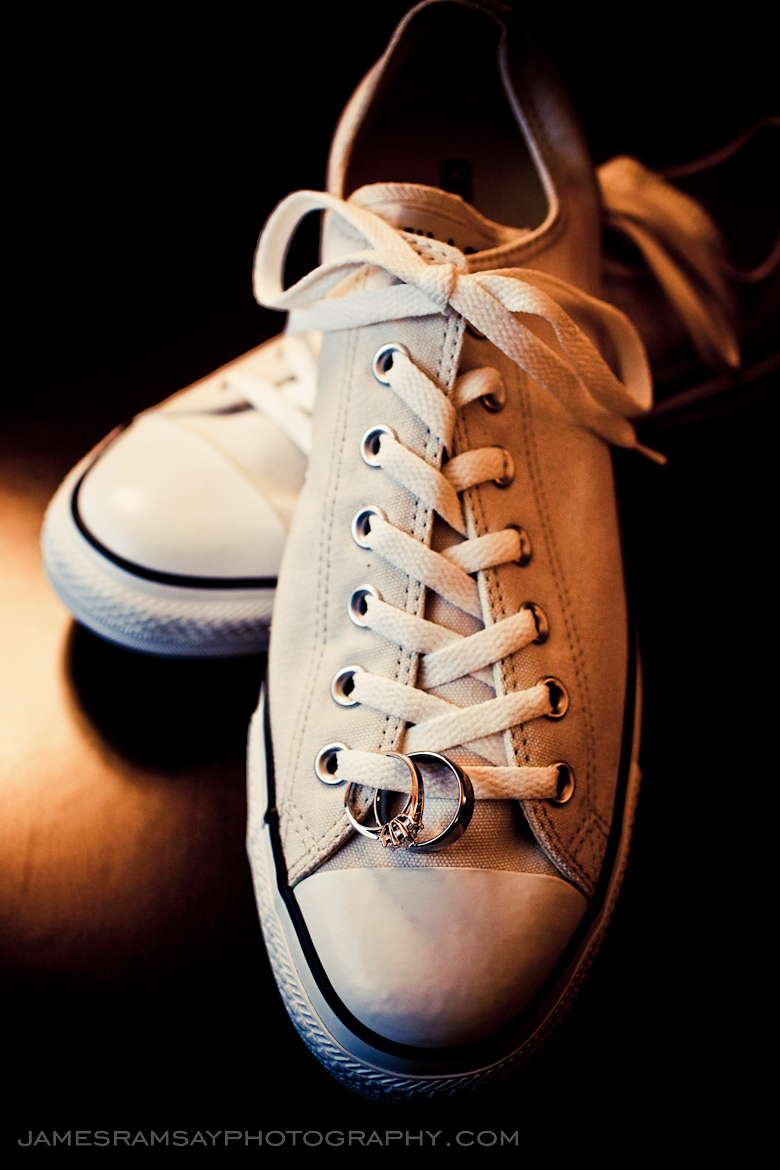 Photos by James Ramsay Photography
Many brides choose a fabulous theme for their wedding. It's more rare for you to choose a theme for your engagement photography.  Pat and Kelley knew the first step was planning out a theme with their photographer. Since Pat was a musician, we went over a few ideas and settled on a rock and roll theme. Kelley was nice enough to play the role of photo assistant as well, which was a fun idea we came up with on the spot. The couple also brought a change of outfits to be more formal for some of the photo session. This guaranteed them a variety of looks for save the date cards, place settings, guest book material, and prints for the wall of their trendy Lowertown, St. Paul apartment. Sometimes improvising leads to the best photos. For example the horse and cart was a complete coincidence, but we put ourselves in a position to succeed. It was an amazing bonus to an awesome evening of engagement photography. It seems like something out of a fairy tale.
-James Ramsay
Editor
Brides Like Us